Harness the power of modern business telephony and put an end
to expensive, aging phone systems
For your Orange, Texas business to thrive in fast-paced marketplaces, you need to utilize the latest communication technology and tools to improve your capabilities. Customers nowadays are more demanding when it comes to services, and in order to improve their overall experience with your business, you have to provide them with the immediate and effective response they require to remain loyal.
Scaling up your business and providing top-notch services to your clients can be challenging when you are stuck with obsolete communication technologies and overpaying for the maintenance costs of these outdated phone systems.
E2E Technology is committed to providing world-class phone system solutions so you can leverage the features of the latest voice and data transmission technologies to help you achieve business success. Work with us, and we'll ensure that you always get high-quality audio and lightning-fast connections whenever and wherever you need.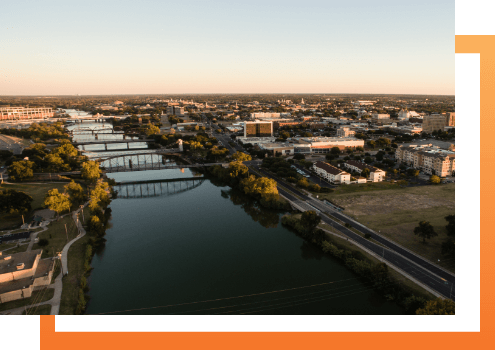 Why choose E2E Technology as the business phone systems provider for your Orange, Texas business?
E2E Technology has been a trusted provider of cutting-edge communication solutions across Texas for the past two decades.
We are guided by our mission to provide affordable, state-of-the-art voice and data transmission products to small- and mid-sized businesses. As your trusted partner, we'll understand your needs and recommend customized solutions that are aligned with your business objectives.
Keep your employees connected on one system, regardless of their location
Boost productivity with faster interactions and response times
Spend significantly less on setup, maintenance, and upgrades compared to traditional phone systems
Enjoy quick and easy installation with the help of E2E Technology's experienced technicians
Enterprise-grade phone solutions for a globalized workplace
"*" indicates required fields
E2E Technology
604 West McNeese
St. Lake Charles, LA 70605
USA