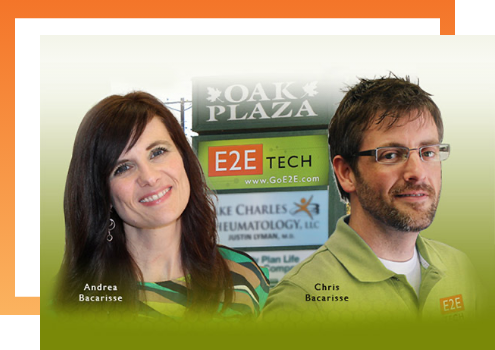 E2E Technology is ready to help you with the important and often complicated decision of finding the best communication solutions for your business. From voice to data, there are tons of great options out there, and we can help you find the perfect fit. 
Our team is made up of consultants and techies. This means that we have the knowledge to review your current solutions, listen to your needs, and present you with a solution that will be a custom fit for your business. We are local, and we use everyday language for you to feel completely comfortable with making your next move.
Ever since we first opened our doors in 2003, earning our customer's trust is our top priority. In the IT and telecommunications world, that means two things: unmatched customer service and reputable industry certifications. Whether you're looking for landlines, long-distance calls, internet access, or other complex services, we're proud of our certifications with Legend, Magix, Vintage, AT&T, Nextiva, and AVAYA.
With over one million customers, AVAYA is one of the largest internet telephony companies in the world. By partnering with AVAYA and Nextiva, E2E Technology is able to provide the best service and extended warranty program in the Southwest Louisiana and Southeast Texas region. Our certifications include:
AVAYA IP Office Technicians
AVAYA Certified Associates (ACA)
AVAYA IP Office Sales
As certified experts, our team handles project management, training, installation, and maintenance for all our communications solutions
Not only do you get the equipment that you need based on the consultation, you often get long-term savings and best-performing technology, because integrating voice and data through E2E Technology will make your communications more efficient. In addition to consulting and communication solutions, E2E Technology's experts can design your telecommunications system, implement the plans, train your staff, and provide ongoing service and support. Our goal is to be your "one call" for all your communications needs, and our desire is to be an integral part of your team.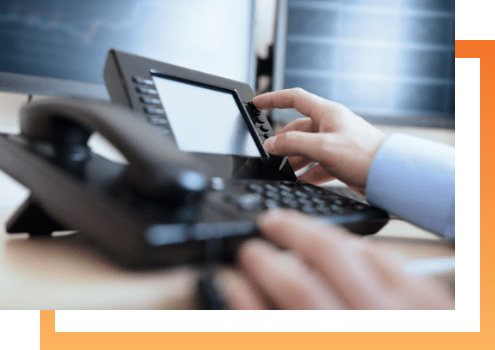 E2E Technology's mission is to provide world-class communication solutions and IT support services that deliver great value to small- and medium-sized businesses in Louisiana. We know what it takes to make your system more affordable, efficient, and reliable, and we will put our knowledge and expertise to work for your company.
Here are 5 reasons why you should partner with us:
When you partner with us, you can rest easy knowing your communication systems are taken care of by a team of professionals who are committed to achieving your success.