Level-up your aging phone system and stay ahead of the curve
Outdated phone systems cause your customers to suffer from slow response times, leading to frustration and a decline in revenue. Furthermore, maintaining a legacy phone system is costly and time-consuming. If your organization wants to stay ahead of the curve, then it's about time you put an end to your reliance on obsolete phone systems that hinder your business growth.
With E2E Technology's cutting-edge telephone solutions, you can leverage the benefits of enterprise-grade communication systems to address your voice and data transmission needs for a small-business price. When you partner with us, you can rest easy knowing your communication systems are taken care of by a team of professionals who are committed to your success.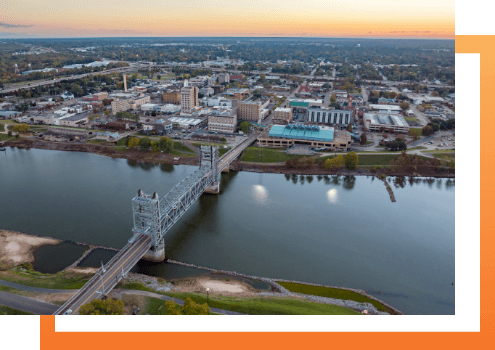 Why choose E2E Technology as the business phone systems provider for your Jennings, Louisiana business?
For the past 20 years, E2E Technology has been a reliable provider of world-class communication solutions to SMBs in Jennings, Louisiana and beyond. We are committed to delivering top-of-the-line voice/data transmission products at affordable prices.
We continue to be the preferred business phone systems partner because of our expertise and experience in giving strategic guidance for our clients' communication requirements.
Effective online presence and reach, thanks to web-integrated features that give customers more ways to reach you
Higher customer engagement and streamlined communications via digital tools
Greater cost savings with more features
Expert advice from our experienced professionals
Enterprise-grade phone solutions for a globalized workplace
"*" indicates required fields
E2E Technology
604 West McNeese
St. Lake Charles, LA 70605
USA